As a native user of WordPress, I volunteered to lead the re-design of the Liquidus website. I am pretty familiar with the WordPress dashboard, and page builder plugins such as Visual Composer. With a little custom HMTL & CSS, myself and another designer built the site, which resulted in a high click-through rate.
I was also responsible for shooting and editing the video header, designing the blog, newsletter, social media feeds, and photographing all the employees at Liquidus Marketing. The site started out small but grew substantially as more pages and resources became available for clients and employees alike.
Skills Involved
Web Design, Graphic Design, HMTL & CSS
Tools
WordPress, Photoshop, Illustrator, Canon 5D
URL
March 2015 – Nov 2016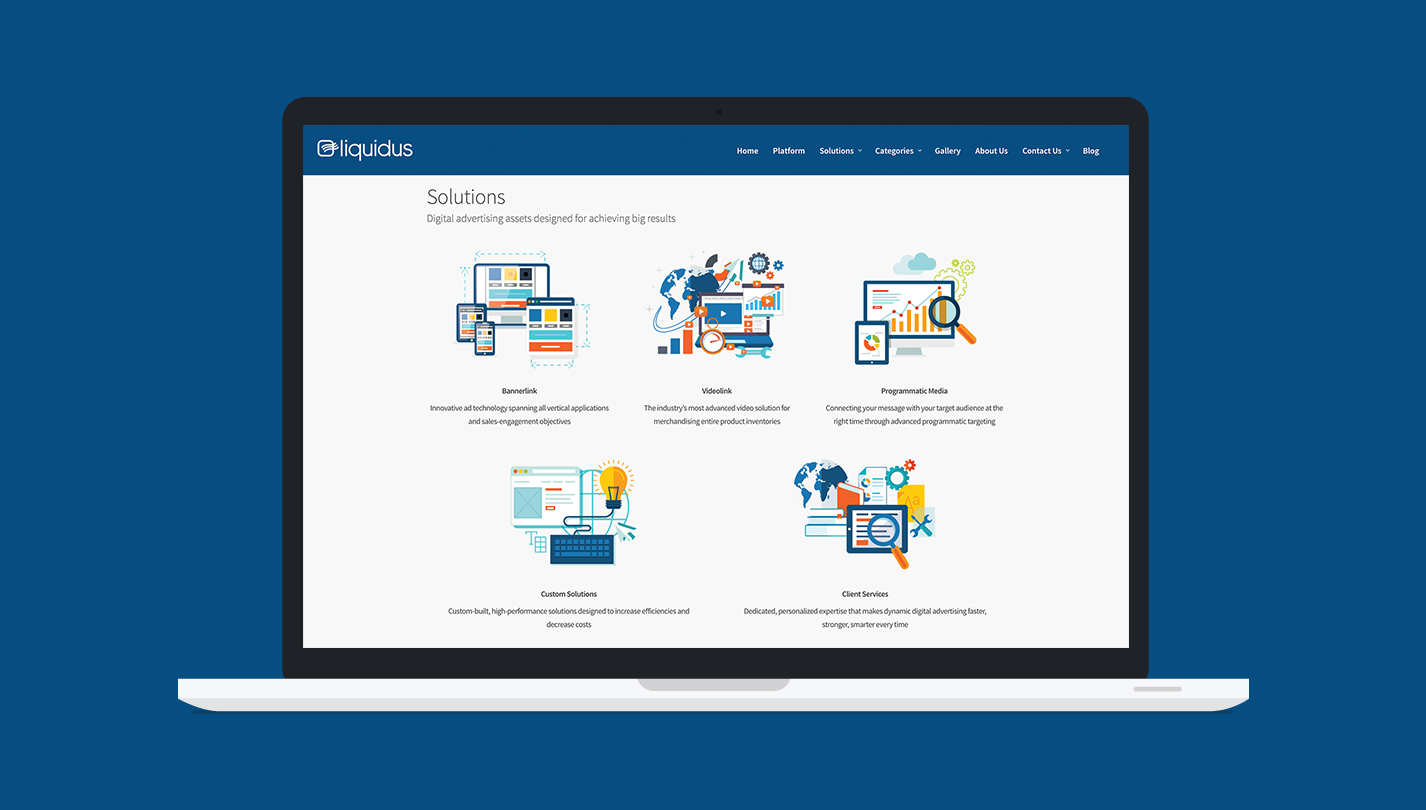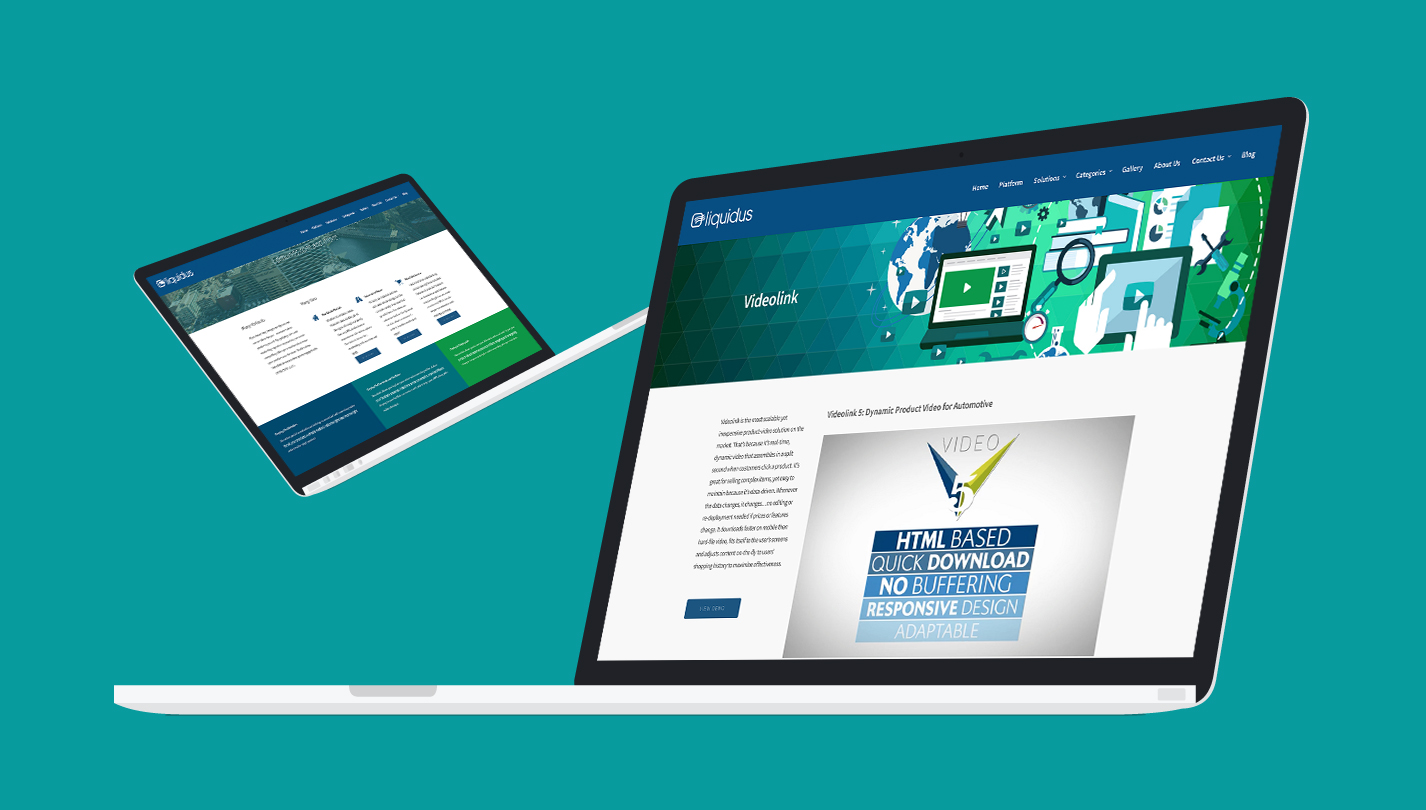 One particular task that I was involved in was the full re-design of a Specs Page Style Guide. This site allowed clients and employees to view all the ad unit templates Liquidus had to offer. The goal was to improve the user experience by utilizing pop-up wireframes versus a long list of specs.