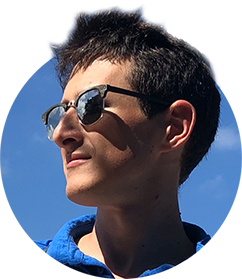 H ey! I'm Andrew. I'm an experienced animator, editor, and interactive designer of 11+ years.
I am slightly obsessed with detailed keyframe animation, quality screenwriting, and audio driven motion design projects. While I'm originally from New York, I've explored Connecticut, Chicago, San Fran, LA, and back.
I spend my free time singing bass in a barbershop chorus, riding my electric skateboard, and over analyzing scores from my favorite films. My passion for visual storytelling lead me to organize several MeetUps, for both creators and social events.
Thanks for checking out my work.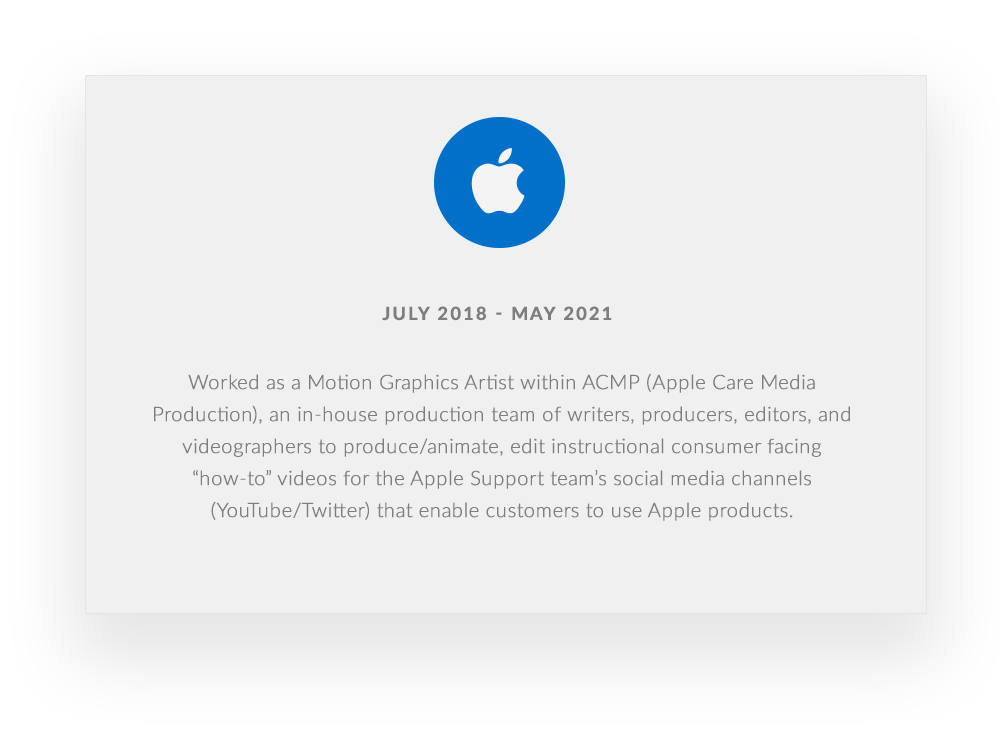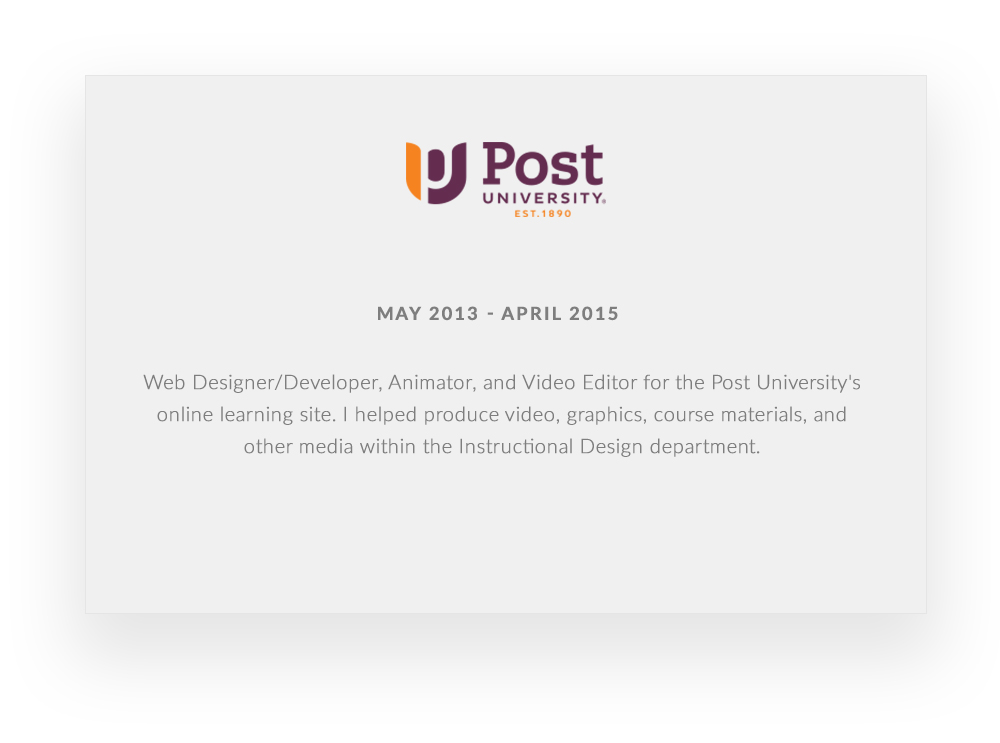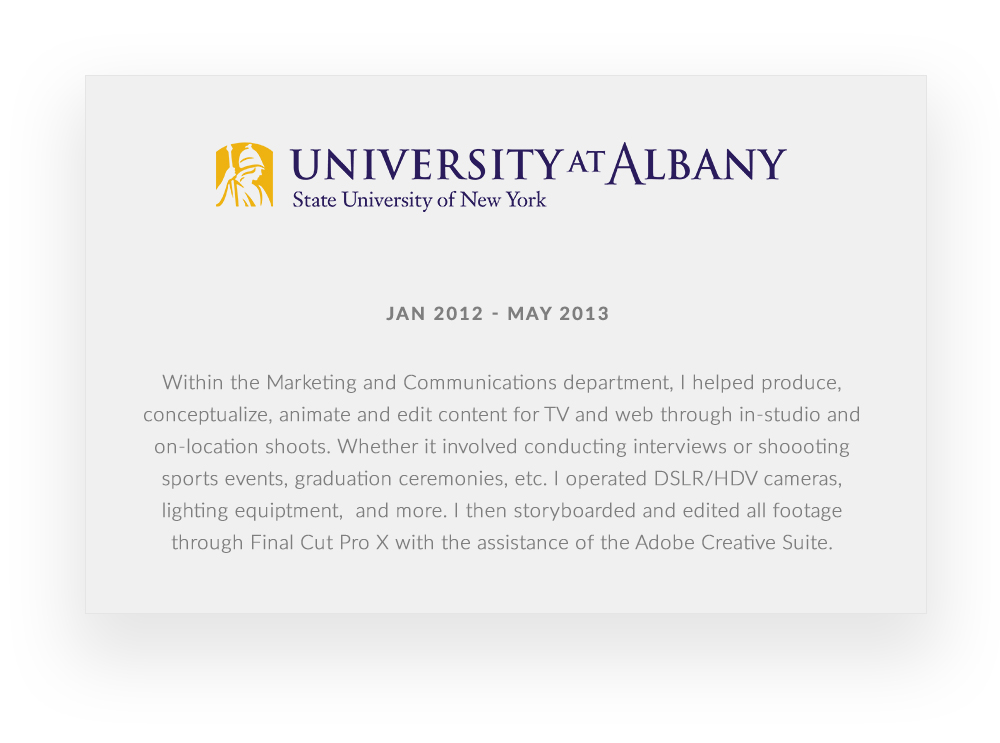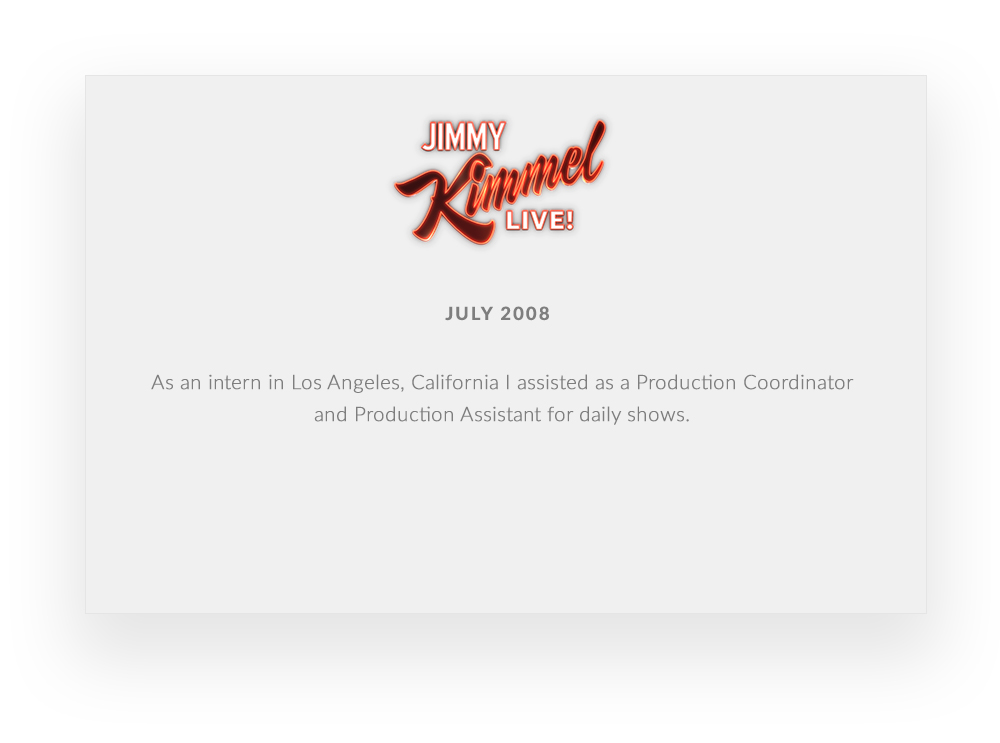 WORKED AS A DIT ON SET – LEAD/COLLABORATED ALONGSIDE DESIGNERS, PRODUCERS, AND ART DIRECTORS TO CREATE APPLE SUPPORT EXPLAINERS
 July 2018 – May 2021

ORGANIZE AND LEAD "CHICAGO CREATORS" MEETUPS
  January 2017 – April 2018

HOST "SPEED FRIENDING" MEETUPS
  April 2017 – Present
WORKED WITH THE CTO TO DESIGN THE INTERACTIVE DESIGN FOR THE FULLY DYNAMIC CAR CONFIGURATOR AND REPAIR SERVICE PRODUCT(S) THAT WERE BOUGHT BY GENERAL MOTORS.
  January 2016 – December 2016
SOLELY LEAD ALL CREATIVE NEEDS FOR VIDEO PRODUCTION AND AND MOTION GRAPHICS ANIMATION AT LIQUIDUS MARKETING
  March 2015 – January 2017
OVERSAW THE DEVELOPMENT OF LIQUIDUS AND POST UNIVERSITY BRAND/VIDEO TEMPLATES FOR INSTRUCTIONAL AND PRODUCT DESIGN
  May 2013 – March 2015
LEAD SEVERAL INTERNS THROUGH THE PRODUCTION PROCESS/ASST. ART DIRECTION AT UALBANY AND LIQUIDUS
  January 2012 – Present
INTERVIEWED AND HIRED POTENTIAL DESIGN CANDIDATES AT POST UNIVERSITY AND LIQUIDUS
  May 2013 – Present

HUICHOL ANIMATION PREMIERED AT THE KAMPO MUSEUM EXHIBIT IN KYOTO, JAPAN
  January 2010
PRODUCED, DIRECTED, EDITED AND WROTE THE TV SHOW "IC EVERYWHERE" – FROM CASTING TO PRODUCTION
  Fall 2009
Skills and Tools
Here are some things I'm proficient in.
Video
Final Cut Studio, Media Encoder, Adobe Creative Suite, After Effects, Photoshop, Illustrator, Premiere Pro, Element 3D, Cinema 4D, Javascript Mogrts, Dynamic Linking
Design
Photoshop, Illustrator, Sketch, InDesign,  UI/UX, HTML & CSS, Invision, Principle, WordPress, Dreamweaver, LightRoom, Basic Axure, SketchBookPro, *Learning Framer*
Media Production
HDV, Canon DSLR 5D, and DJI Osmo/Mavic, GoPro Hero5 Black, Tech Supervisor, On Location and Studio Shooting
Sound Mixing and Coding
ProTools, Audition, Finale, Audacity, Blue Yeti Pro Mic, IT Experience, QNAP Server Setup, Ghost Ubuntu Web Design, Siri Shortcuts Javascript
Andrew contributed significantly on creating amazing design work for both video and UI design/interactions. He consistently demonstrated a strong work ethic and is ready to deal with difficult situations and solve the problems on time.

Donna Becerra

Manager of UX/UI - Liquidus Marketing
Andrew is a fantastic creative talent! He is a whiz with motion graphics and gives his all to every project. I very much enjoyed working with him.

Paul Miller

Director of Digital Media at UAlbany
He is very adept at Final-Cut Pro. We tasked him with editing a large amount of video for shows such as Top Chef, Real Housewives, and more. He got the Bravo voice and tone, and has a great eye for detail.

Sonia Barlow

Interactive Producer
Andrew is extremely creative and focused, particularly in his motion graphics and animation work. He was both my teaching assistant for the Motion Graphics & Animation class at Ithaca College.

Mara Alper

Associate Professor at Ithaca College
Andrew proved to be vital to the team. He was a terrific person to work with and I would recommend him with any project that requires the very best in designer execution. He always takes care of the job.

Donna Becerra

Manager of UX/UI - Liquidus Marketing
I hired Andrew to make an animation for my online course about water entitled "Water = Life". He took copy I supplied and created a compelling, evocative animation, which people have responded to very strongly.

Mara Alper

Associate Professor at Ithaca College